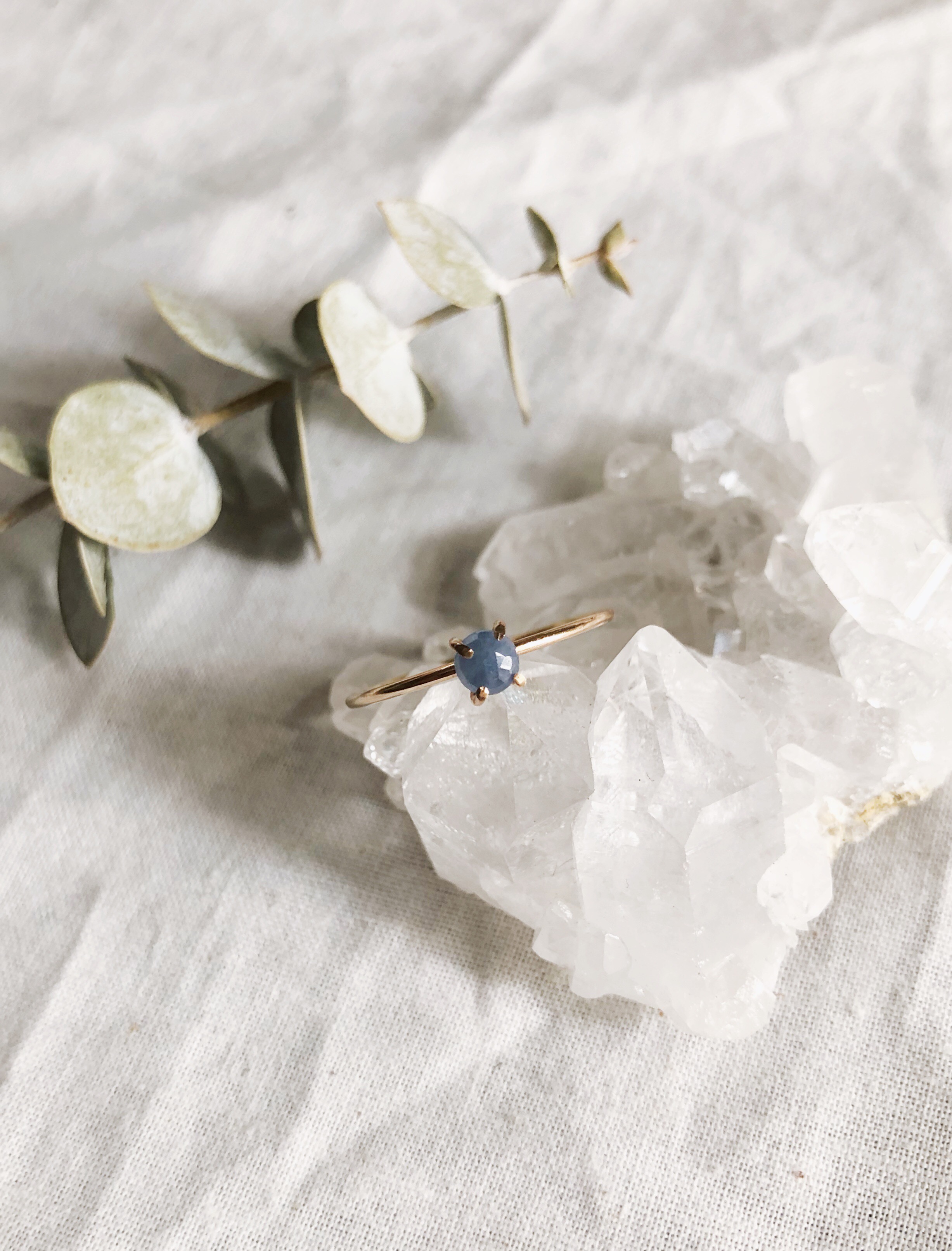 Sapphire Ring
Materials used: 14kt Gold-fill ring and setting, blue rose cut Sapphire.
Sapphire: A beautiful and loving grounding stone that brings wisdom and confidence to the wearer. Sapphire encourages opening the mind to beauty and intuition, keeping you open to all positive possibilities!
All pieces are handmade. Please remember no two stones are the same! You will receive the stones in the photo or those that are similar.