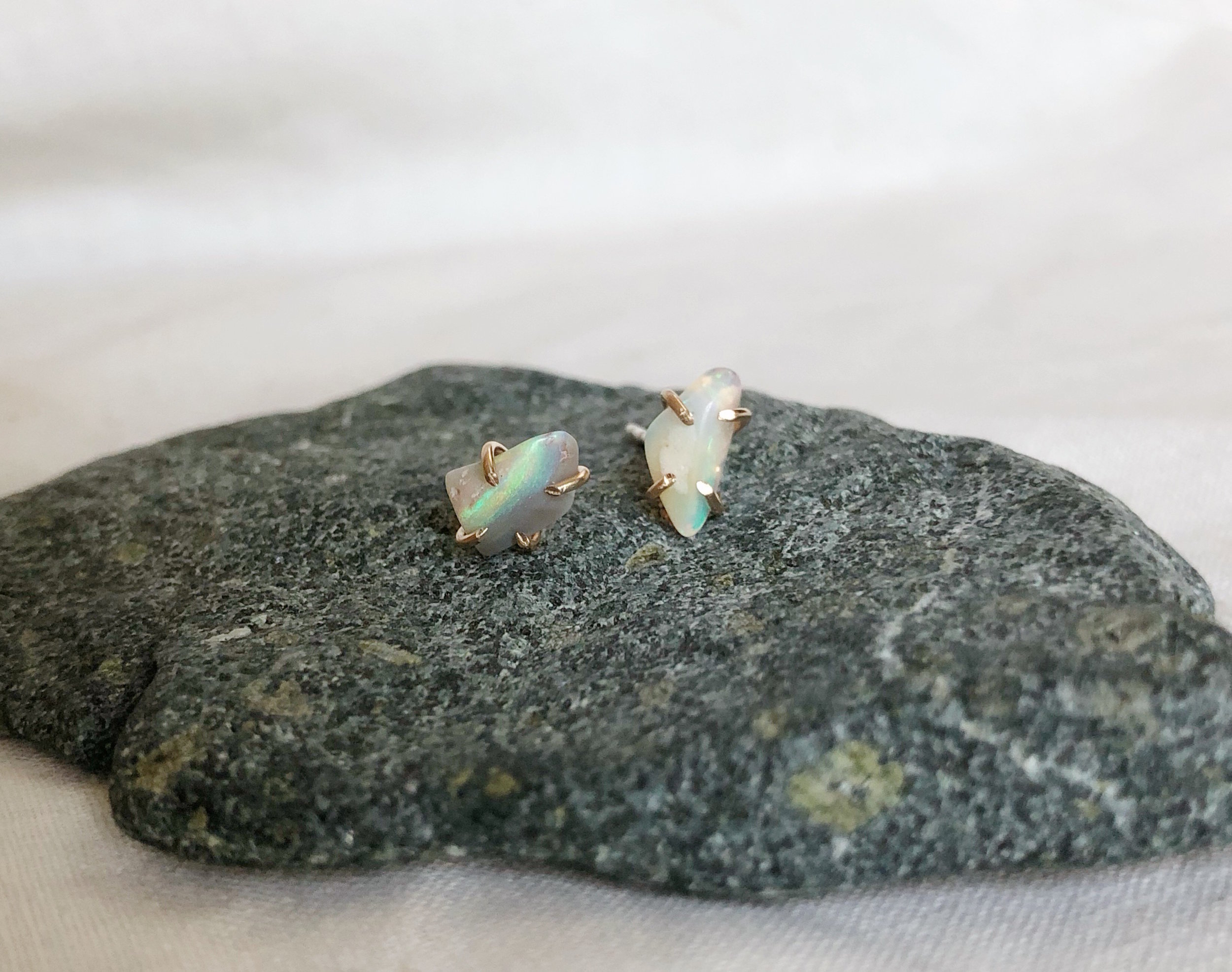 Raw Opal Studs
Materials used: 14kt Gold Fill prong setting with Sterling Silver posts, Raw Opal.
Opal: This beautiful stone stimulates originality and creativity. It facilitates knowing and manifesting your life purpose. If you have lost motivation or drive, wearing Opal can awaken the mind and bring back your zest for life.
All pieces are handmade. Please remember no two stones are the same! You will receive the stone in the photo or one similar.