Labradorite Hoop Earrings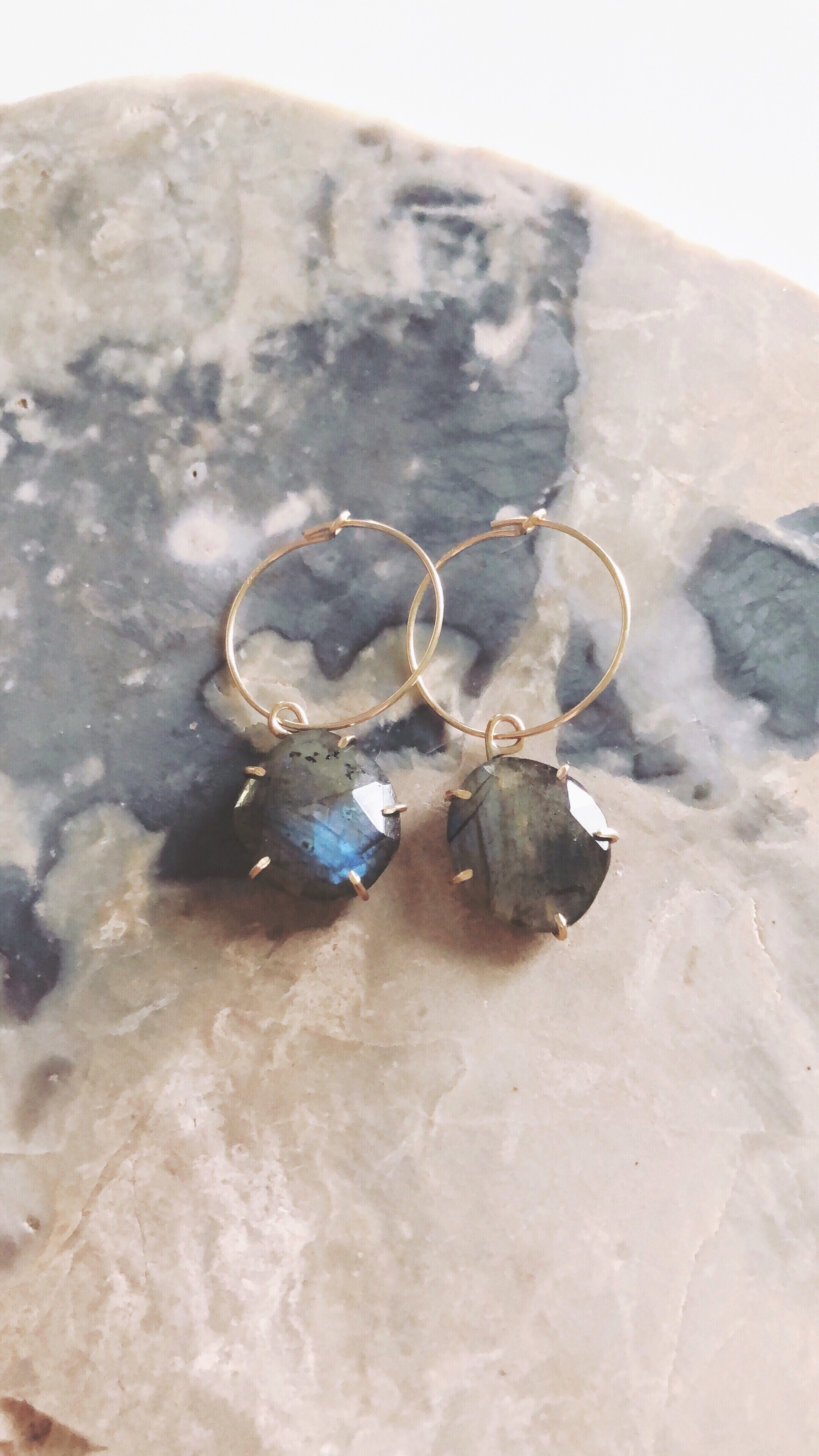 Labradorite Hoop Earrings
Materials used: 14kt gold-filled or Sterling Silver hoops, Labradorite.
Labradorite: A highly mystical and protective stone. Labradorite banishes fears and insecurities while strengthening trust in oneself and in the universe. Labradorite calms the overactive mind and energizes the imagination bringing up new ideas.
Please allow up to a week for fabrication, as most pieces are handmade to order. If you need your piece earlier, please let me know and I will do my best to expedite the process.